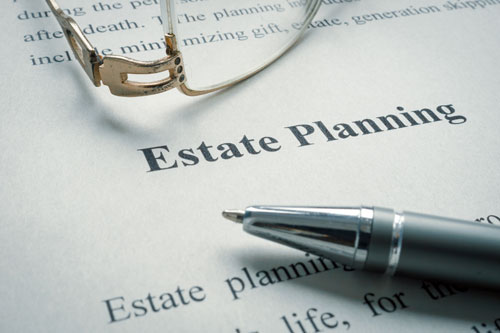 Your estate is what you leave behind when you pass away. Estate planning helps people of all walks of like protect what they own and their loved ones. This type of planning allows you to make sure you're leaving what you own to the people you choose with minimal legal interference or complications.
Our team of attorneys can assist with all aspects of your estate planning needs, some of which can be difficult to address both mentally and emotionally. Imagining the end of your life is difficult at best. However, we are experienced and know how to best support you through this process. In any case, if you have an interest in controlling the allocation of your property (real or personal), the settling of your debts, or any last wishes at the time of your death, you should engage in the estate planning process.
Furthermore, in the event you pass away without first executing a Will, New York's intestacy statute (EPTL § 4-1.1) will govern the distribution of your estate. The intestacy statute outlines a list of scenarios in which your property will be distributed to certain individuals based upon their legal relationship to you; under this statute, your property may not be distributed in accordance with your wishes.
The estate planning process can allow you to not only control the distribution of your assets, but also create revocable or irrevocable trusts, testamentary trusts, and/or guardianship provisions for any minor children depending on your personal needs.
Our Attorneys Can Assist with All of Your Estate Planning Needs, Including:
Review of existing estate planning documents
Preparation of new estate planning documents, including Last Will and Testament, Power of Attorney, Health Care Proxy, and Living Will
Preparation of Revocable Trusts, Irrevocable Trusts, and Testamentary Trusts
Preparation of legal documents for filing with the applicable Surrogate's Court
Estate planning includes protections for more than just your home. In fact, it includes everything you own at time of death. An estate plan is devised to strategically address your unique planning needs.
Estate planning includes protections of more than just your home but everything you own while you are alive. The planning defines how everything will be distributed to your loved ones upon your death, all while reducing your tax liability. In a business situation, we provide business succession planning as well as estate and financial consulting to landowners.
Your Estate Plan Will Include a Mix of Different Legal Documents, Including a:
Will,
Living Will,
Durable Power of Attorney,
Healthcare Proxy,
HIPAA Authorization,
One or more Trust(s) and/or,
Business Succession Plan for Business Owners
Your specific estate plan and the documents included will depend on the size and structure of your estate and your unique needs and wishes.
Wills Versus Trusts in Albany, NY
To have a Will or a Trust? Now that is the question. And the answer depends on your unique situation.
A Will is a document that outlines your intentions after you pass away, such as who will dispose of your property and who will inherit your property. A Will must go through probate.
A Trust helps you avoid probate. Your property will be moved into the Trust during your life and the Trust will then own the property, of which your beneficiaries will receive after you pass away.
In the case of an already established Trust, a Will provides an additional backup plan for any new or old property that wasn't included in the Trust. If you are planning on including all for your property in your Trust, then a Will may not be necessary.
Creating a Will or Trust all depends on your unique situation. By working with our experienced Estate Planning attorneys, you can decide what is the best solution for your personal situation.